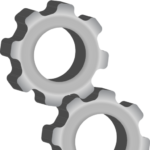 TESTED TECHNOLOGY IS A WEB PUBLICATION owned and run by David Fanning of Tin Drum PR.
David is an ex-journalist who spent 10 years testing and writing about consumer technology products at Macworld magazine. He started as Technical Editor in 1996, and had graduated to Editor when he left in 2006 to start Tin Drum PR, a boutique PR company specialising in consumer technology.
At the beginning of 2014, David recruited Chris Bidmead to help set up Tested Technology as an in-depth, hands-on review Website independent of David's PR activity.
Chris is a working freelance IT journalist who has been writing about the industry since 1981, when he left his job as Script Editor of the BBC's long-running "Doctor Who" series. In the 1990s he was Technical Editor of "Which Computer" and later became a columnist for Microscope, PC World and PC Plus.
David and Chris have been working together to build Tested Technology as the go-to site for readers who want truly independent, thoroughly soak-tested, hands-on reviews of a wide range of products.
Readers trust the publication as independent of advertising and industry sponsorship. We rely on a degree of mutual interaction with the many and various companies that have been happy to co-operate in sending us products to review. A very small minority of the manufacturers are or have been David's clients, but this has never been a criterion for inclusion, and we have always operated at strict arms-length from David's PR activities.
A Web site like ours is nothing without a Web service provider. You can find out more about the technology underpinning Tested Technology in our tribute to Machine Networks.
Crucially, we are always writing on behalf of our readers, not as evangelists for the manufacturers. Manufacturers are often happy to leave products with us for long-term assessment or as benchmarks. We're grateful to them, as Tested Technology is run on an absolutely minimal budget. But whenever manufacturers help us out like this we will share this information with our readers.
The majority of the reviews up to the present have been written entirely by Chris. This was never our intention, but David has been more caught up in PR work than he anticipated.
We're continually on the look-out for like-minded and similarly experienced IT journalists willing to work to the very high standards we are trying to set in Tested Technology. And very happy to welcome those who have so far answered the call.
David Fanning
Chris Bidmead: 2014/08/03