You'll have noticed (let's hope) that Tested Technology is one of those rare Web publications that doesn't hit you in the eye with adverts every chance it gets. No ads at all, in fact.
No affiliate links, either. Just straightforward, practical reviews that tell you what we did with the product and how that worked out after some fairly intense testing and real-life use.
These reviews are written for you, our readers, not on behalf of the manufacturers. Not even remotely.
Web publication is inherently cheap. But it's not free. So you'd be right to wonder—in the absence of adverts, affiliate links and manufacturers sponsorship—who's paying for all this.
The grunt work, testing and writing and generally putting it all together is done mostly by me, backed by a small team of occasional testers and advisors. Some of these colleagues are experienced reviewers in their own right, some others are IT professionals. We're all working on our own time for no pay.
Manufacturers help out: many of the products sent for review are left with us so that we can respond to subsequent readers questions and compare with similar later review items. We always alert readers to these donations.
Occasional expenses—kit and supplies we need to buy to keep the publication running—come out of my own pocket. Or, as I prefer to think of it, the safe in Doctor Who's TARDIS. Royalties from the TV show I script-edited and wrote for over thirty-five years ago are hardly a deluge. But they continue to trickle in reassuringly.
But all of this would be invisible to the outside world without a Web host. Let me introduce you to Machine Networks…
---
MACHINE NETWORKS

OF GRIMSBY, LINCOLNSHIRE is the UK-based Web service provider that was selected by Tested Technology founder David Fanning from a broad range of rivals nearly ten years ago as the backbone of his busy PR practice.
"I don't know of any other hosting sites that could come close to the level of support I've had from Machine Networks," Fanning reports. From my own experience over the five or so years of writing for Tested Technology, I'd have to agree.
I look on Machine Networks as our "publisher". Not the kind of magazine publisher I've encountered too often in my 30+ years as a print journalist—typically an ambitious office politician using the current publication as a career stepping-stone, keen to impress upper management with "pro-active, hands-on supervision". The ideal publisher is a silent partner, an enabler, someone who takes responsibility for the work reaching the public without getting in the way of editors and contributors who know what they're doing.
Like the BBC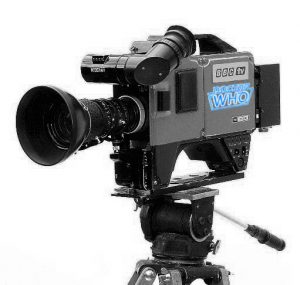 In many ways, this was the BBC back in the 1980s when I was script editing and writing Doctor Who stories. At the time, we hardly gave a thought to the complex machinery and myriad personnel putting the work our production team and cast created in front of our millions of viewers. Our small office simply took it for granted that the shows we made got seen.
But Machine Networks does much more than just fronting our publication to our readers. Its hardware is physically housed in the ultra-secure iomart Data Centre in Manchester. Here Machine Networks operates 24/7 in versatile, cost-effective and secure housing facilities backed-up by state-of-the-art infrastructure and facilities support.
It's reassuring to know, for example, that under the covers these servers are running a sophisticated, industrial-strength backup system. This enables the Machine Networks' admin to manage, not just Tested Technology, but thousands of other customer websites from a single, web-based console. And all of this is being backed up twice a day.
We handle Tested Technology with respect at this end. But over the years we've made mistakes. Machine Networks' robust underpinnings have pulled us out of trouble on several occasions, the backup protection allowing individual files, directories, or entire file systems to be restored within minutes.
Yes, But So…?
Why am I telling you all this? I'm glad you asked.
The standard business relationship between Tested Technology and Machine Networks changed profoundly this month (November 2019) when the Web provider elected to join our list of voluntary helpers. From now on, Machine Networks has undertaken to provide us with its exemplary publishing services pro bono.
There is no quid pro quo (to air a currently popular phrase). You won't see Machine Networks logo popping up on every page. Neither is this tribute to the service—the one you're reading now—any part of the deal. David and I decided we wanted to tell you about the new arrangement, and about our experience of Machine Networks, in our own, unsolicited words.
Which we've now done. All that remains is to offer our profound thanks to Machine Networks for its generosity.
And get back to work…
Chris Bidmead: 18-Nov-19